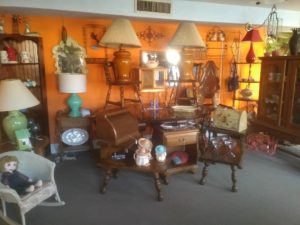 With the world's largest Ponderosa Pine forest and year round pristine weather in our backyard beckoning visitors and locals alike into the great outdoors, many find their recreation in the great wide beyond under the vast blue skies or twinkling stars when they are in Rim Country. Sometimes, however, people find themselves wanting amusement of the indoor variety. For those occasions, we have compiled a list of antiquing haunts for your treasure hunting pleasure.
 Local Antique Stores
520 W. Main St, Payson
928-472-4323
800 E. Hwy 260, Payson
928-978-2464
3716 N. Prince Dr, Pine
928-476-4618
Moose Mountain Gifts & Antiques
6264 Hardscrabble Rd, Pine
928-476-3044
Somewhere in Time
503 W. Main St Ste C, Payson
928-474-1996
112 W. Wade Ln, Payson
928-472-7343
 Local merchants are all well-versed in popular eateries and additional off-the-beaten-path hidden gems as well. Be sure to chat up our shop proprietors. You will find them all wells of knowledge.
 We wish you all happy hunting, friends!