Payson Longhorns Spotlight
April Spotlight – Raegen Ashby
Raegen Ashby is April's recipient of the "Rory Huff Student Athlete Spotlight"! Besides being an amazing Longhorn Athlete, Raegen's leadership skills shine as Vice President of both the Student Body and National Honor Society.  Congratulations Raegen, we're looking forward to your continued success!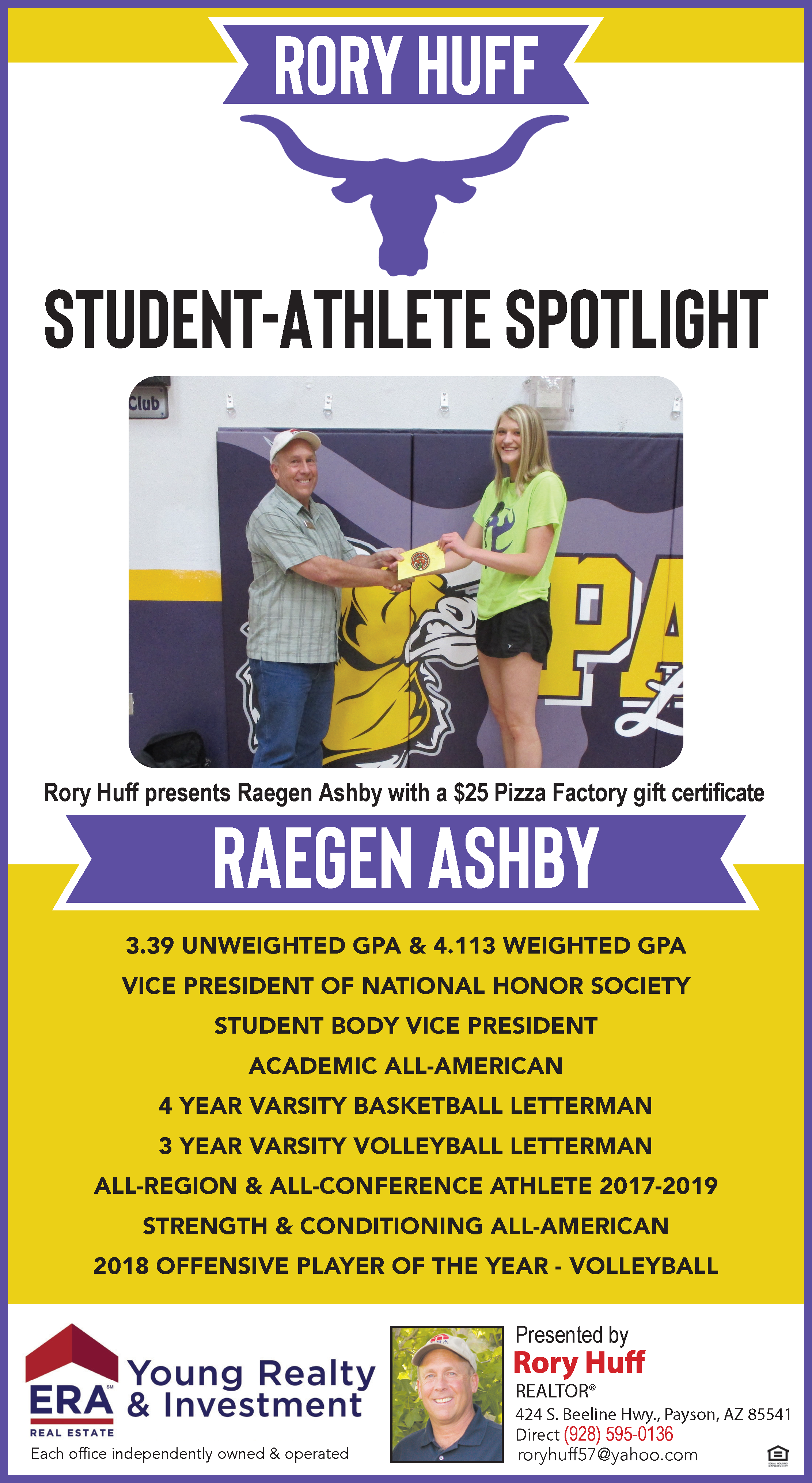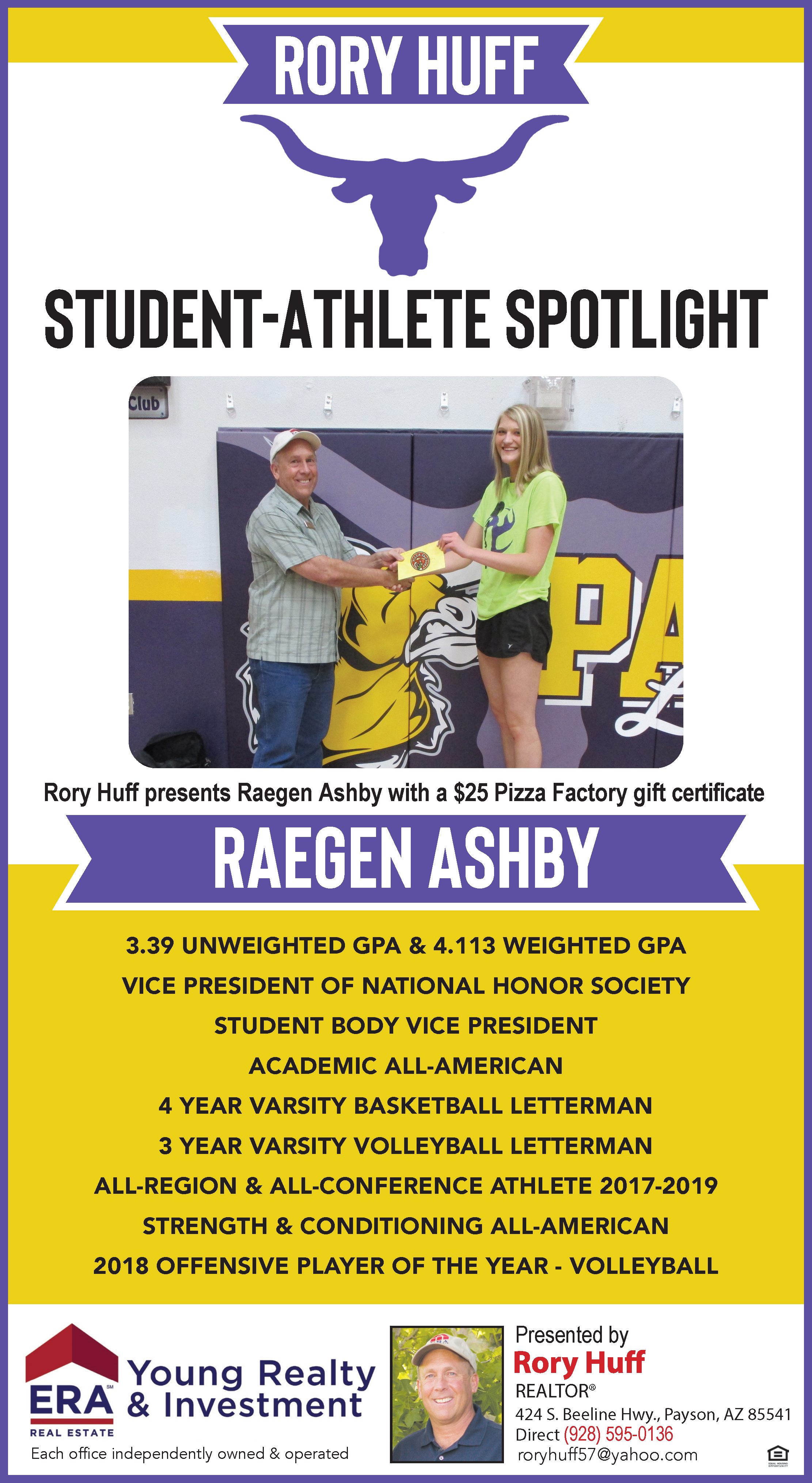 March Spotlight – Rayce Mathews
Rory is proud to announce this month's Student-Athlete Spotlight recipient, Rayce Mathews!  Rayce is an exceptional leader within Payson High School and our community.  He is currently holding a weighted GPA of 4.071 as the PHS Senior Class President, along with being a well-decorated Longhorn athlete.  Congratulations Rayce, you deserve it!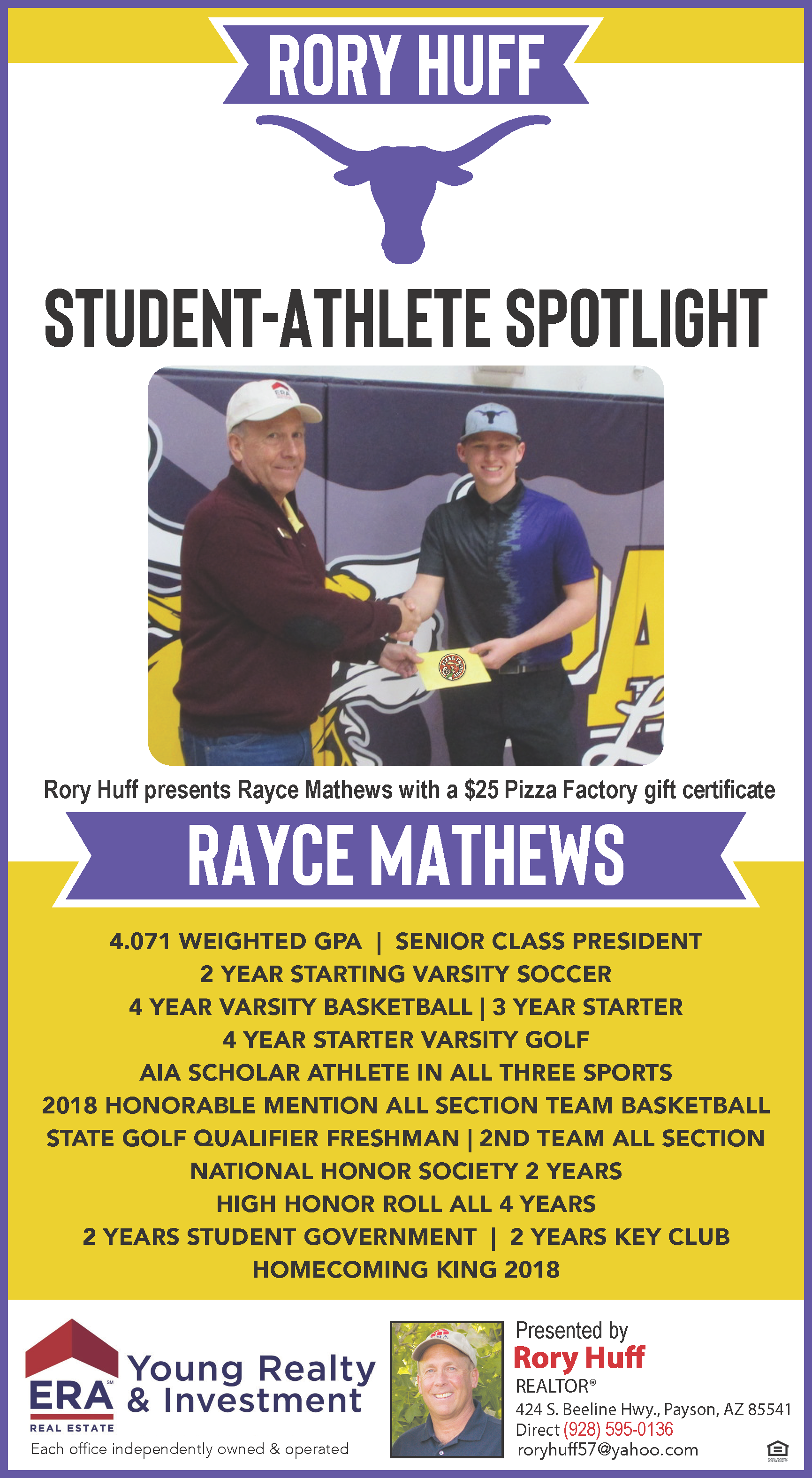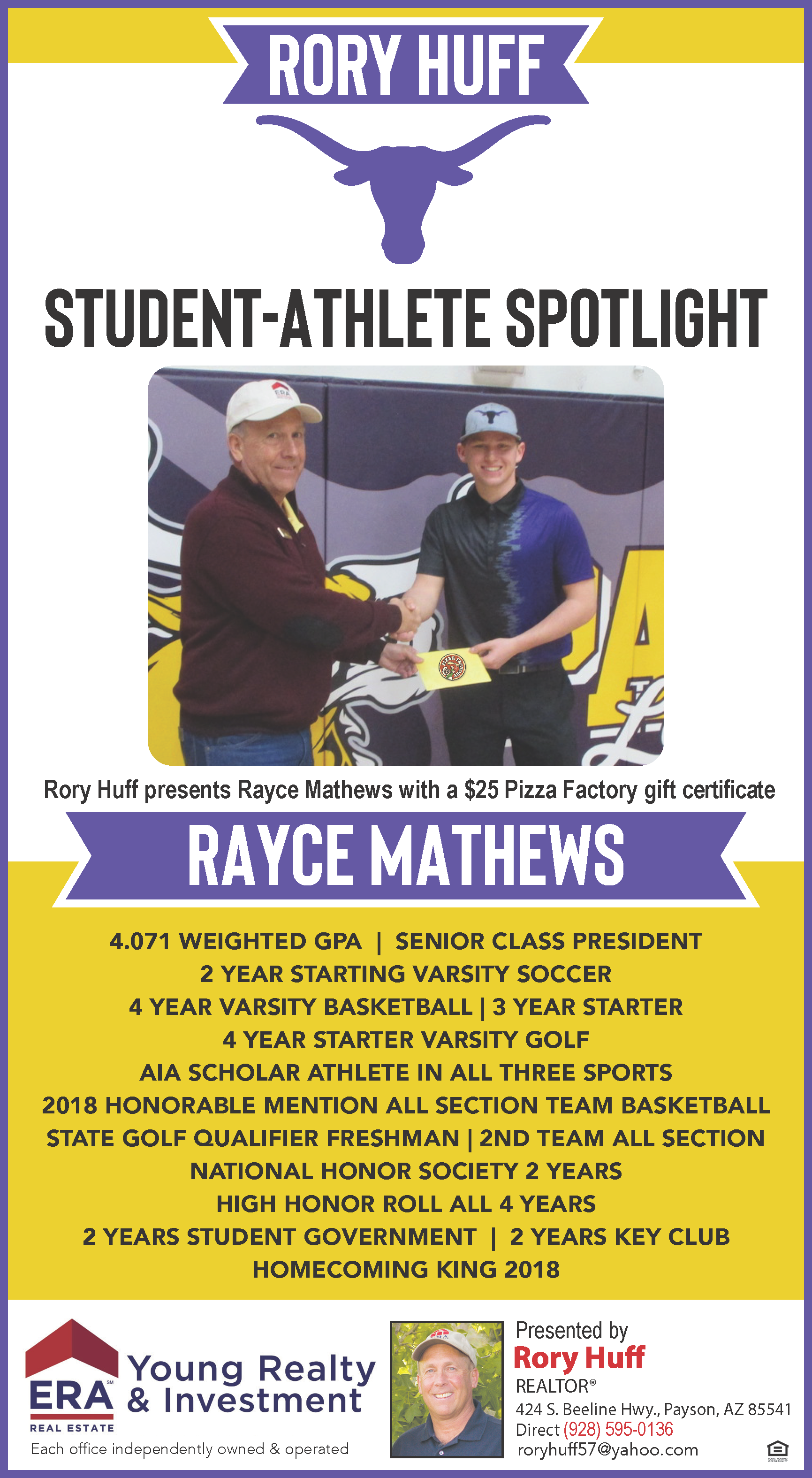 FEBRUARY SPOTLIGHT – SAVANNAH WHITE
Savannah White is the recipient of the first Rory Huff Student Athlete Spotlight! Outside of being an amazing Longhorn athlete, she is an Academic All-American and a strong leader within her school. We are proud to highlight her accomplishments and are excited to watch her succeed in the future!