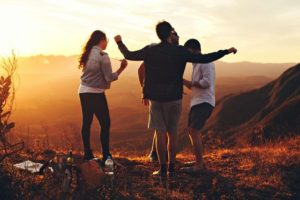 Rim Country Arizona, in Northern Gila County is home to Payson, Pine, Strawberry, and the Largest Ponderosa Pine Forest in the world. Located just over an hour's drive north of the metro Phoenix area, and boasting clean fresh air, and notably cooler temperatures, it is also a playground for outdoor enthusiasts of every age. Today we highlight activities that are geared specifically to appeal to children as well as adults. (Please always check websites AND site phone numbers for possible COVID or social distancing restrictions or changes to posted information)
Rim Country through the eyes of a child
Rim Country Arizona, in Northern Gila County is home to Payson, Pine, Strawberry, and the Largest Ponderosa Pine Forest in the world. Located just over an hour's drive north of the metro Phoenix area, and boasting clean fresh air, and notably cooler temperatures, it is also a playground for outdoor enthusiasts of every age. Today we highlight activities that are geared specifically to appeal to children as well as adults. (Please always check websites AND site phone numbers for possible COVID or social distancing restrictions or changes to posted information)
Rim Country fun to keep kids entertained:
Payson:
Town of Payson https://paysonrimcountry.com/ The town itself is a treasure trove of fun activities and year round events. The parks listed below are gems of the town. Visit the website to see how the community "Adventures where we live!"
World's Oldest Continuous Rodeo If you visit Payson in August, you can experience this amazing rodeo that has been held every year since 1884!
Green Valley Park The diamond of Payson. Hosting multiple lakes fully stocked for fishing, kayaking, canoeing, playground, walking paths, multiple covered ramadas and a cool grass amphitheater that hosts a popular summer concert series
Rumsey Park & Dog Park Our second town park houses our town library, off-leash dog park, tennis courts, pickle ball courts, playgrounds, skate park, horseshoe pits, athletic fields, and multiple covered ramadas
Rim Country Museum and Zane Grey Cabin Located on the Green Valley Park property, this is a great look at the history of Rim Country and popular western author Zane Grey. Adult admission $5 and children 12 and below enter at no charge.
Pine/Strawberry:
Strawberry SchoolhouseThis one room schoolhouse is a fun stop for kids and a throwback to the days of pioneer education. Check for hours and appointments
Pine Creek Lavender Farm A beautiful and aromatic tour through the beauty and color of nature. End your stop with a visit through the shop stocked with homemade lavender potions, soaps and calming elixers.
Pine-Strawberry Museum Explore the history of the tiny twin towns of Pine and Strawberry. Adults $1, Children ages 11 and below enter at no charge.
Rim Country:
Water Wheel Falls 1.6 mile trail that leads to a beautiful swimming hole. $9 Fee/Car
Tonto Creek Fish Hatchery One of the largest natural travertine bridges in the world. Beautiful hike. You can look from above or hike down under and through the bridge and waterfall below. Entrance Fee: $7/Adult $4/Child ages 7-13, Children 6 and below at no charge.
Tonto Creek Fish Hatchery Offering self guided tour of hatchery, this is a great family stop. Producing and stocking various types of trout to view, they also offer hiking trails through wetland areas and streams as well as picnic facilities.
Horton Creek Trail Easy level hike. 3.5 miles total but has water access throughout, so does not have to be completed if you have young children. Restrooms at nearby campground. No fees.
East Verde Park Hidden wonder just north of Payson. Small parking lot, but very close to water access. No fees. No restroom access.