The whole world is adapting in these new and unfamiliar times, and the real estate market is among the many forced to change to meet needs in innovative ways. Technology has become key in the task of keeping the industry moving. Utilizing emerging tools like video phone conferencing for virtual consultations, online home searches, virtual tours for house hunters, electronic document signing for home closings. Today, we focus on virtual home showings and how they benefit both the buyer and the seller.
Sellers
Virtual home tours give sellers a terrific edge in the real estate market, all while maintaining physical distance between the seller's home and the dozens of potential buyers who wish to see it. This has become increasingly important in this new era of COVID-19 restrictions on public meetings and concerns over public health. In addition to added hygiene benefits, sellers also have the advantage of showing their home in peak condition just a single time while the filming/photography process occurs. After that, their schedules aren't impeded with scheduled showings, and their time isn't spent with continuous cleaning, locking away pets, and leaving the home again and again to allow showings to take place. Sellers enjoy every benefit of physical showings, with fewer of the disruptions and hassles that go along with the more traditional method.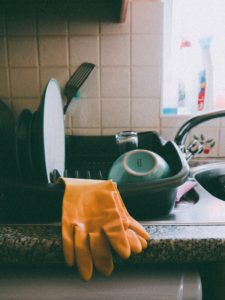 Buyers
For the buyer, virtual home showings allow the convenience of viewing potential homes from the comfort and safety of your own home, and on your own schedule, day or night. In addition to the detailed, many times 360 panning details of both the interior and exterior of a home, a buyer can also see views of the neighborhood surrounding a property. This streamlined process is efficient and enables a buyer to cover much more ground virtually than was previously feasible when physically visiting homes individually. As such, buyers can customize their searches, view, and narrow down options in a fraction of the time ever before possible.
Virtual home tours began as a novelty and convenience but have grown to become a staple in the home buying process. Below, we have two amazing properties virtual tours linked. If you are buying or selling, we hope you call us with any questions you have on virtual property tours and how they can help you with your home buying or selling strategy.
http://tour.corelistingmachine.com/tour/titan/?id=6125886&_seoAddress=42-N-Morris-Road-Payson-AZ-82216#.Xo5FIPlKjIU
http://tour.corelistingmachine.com/tour/titan/?id=6051228&_seoAddress=10889-N-Houston-Mesa-Road-Payson-AZ-81983#.XpnNQl5Kjcs