What is staging? Home staging is the art of preparing your home aesthetically in the best possible light to be shown to potential buyers. Great staging highlights everything a home has to offer and minimizes any blemishes. The goal is twofold: to get you more offers, and to make those offers higher than they would be without staging, and to do both more quickly than would happen without it.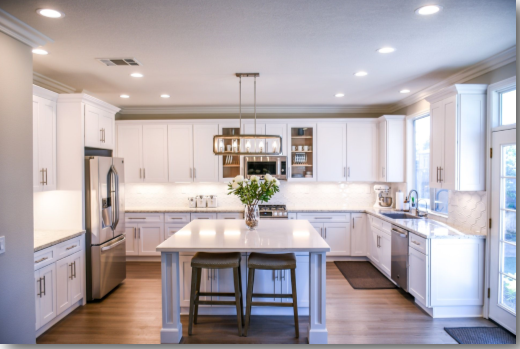 Tips for making the most of staging: Appeal to the largest pool of buyers by using a few key strategies when staging your home.
Declutter! Most importantly, get rid of excess. Papers, books, games, dishes crowding cupboards….and just, stuff. Box it and store it while the house is being shown. Less is always much, much more. Minimize as much as possible, then minimize more.
Group furniture strategically. Pull your furniture away from walls and arrange in cozy groupings. Studies have shown that downsized furniture is often used by professional stagers in order to make rooms appear larger, so use the smallest and most delicate furnishings you have.
Give rooms purpose. If you have a space that could serve as an "office nook" or mudroom, make it appear as such, even if that hasn't been how your family utilized the space. Make each room count.
Focus on lighting. Simply increasing the wattage on bulbs can literally shine new light on an area. Different color hues can cast different moods in a room as well.
Use paint to make spaces larger. Paint is one of the most cost effective ways to give a space a facelift. Monochromatic color between attached rooms can make the whole space appear loftier than it is. Matching paint color to curtain color has the same effect.
Embrace color. Accent walls, and pops of color in the form of pillows, towels, and accessories do a lot to add appeal to a room.
Use art creatively. Hang things at unusual heights and spacings. Be bold and distinctive to catch attention.
Use nature, bring the outside in. Utilize all you can of your native environment when it comes to decor. Branches, local flowers, ivy, fruits and veg from a garden, or distinct stones can all be used attractively to accentuate your home.
Make the master bedroom an inviting escape. Make a cozy bed and little else the focal point of a master bedroom. Some even buy a frame and a blow up mattress, adorned with beautiful linens to give the correct scale to a bedroom if their own appears to be the incorrect size.
Don't forget the details, think hotel spa: luxurious towels rolled, baskets, beautiful toiletries that are attractive on their own atop the counter, decorative mirror framing. These things can be very impressive to buyers.
Think outside the box and use what you have. Look around the attic, basement or garage for unusual pieces that can be repurposed for display.
Keep the fur-babies under wraps. Unfortunately, buyers tend to see pets as a negative when viewing a house.
First impressions count. Entryways are a focal area you should concentrate on.
Keep your personal life packed away. Religion, politics, excessive family photos should all be relegated to boxes in storage for the time the house is on the market and actively being shown.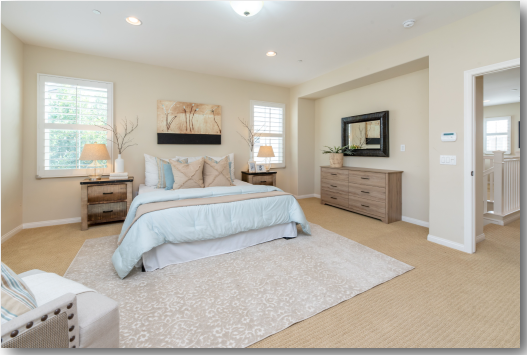 What does it cost to stage your home? Staging can be done on a very limited budget, or you can swing for the fences and hire the help of a professional to do the heavy lifting for a higher price tag. The investment is entirely up to you. A do-it-yourself approach is cost effective and very attainable, while professional services have the benefit of experience, resources, and knowing the current industry trends.
 What is the return on the investment of staging your home? What's in it for you? Good staging is key to getting the best offers the most quickly. Recent studies in the US housing market showed that staged homes sold for 6-20% more compared to unstaged or empty homes in the same area. Potential buyers stay longer in homes that are pleasing to the eye, and people who linger are more likely to buy.