Should you sell during the holidays?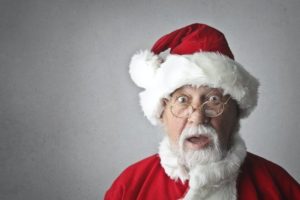 Scale back on holiday decorations. Buyers want neutral. Depending on how into decorating sellers are, this could go into either the pro or con column. A seller might want to look into a professional home stager to do their holiday decorations and get them just right. Don't leave gifts under the tree. There is no reason to welcome in thieves along with potential buyers. Make it smell (and taste) great with freshly baked cookies. Below are a couple of pros and cons to selling during the holidays:
Pro – Buyers that are looking for a home during the busy holiday season are usually more serious about finding a home and are ready to make a decision.
Con – Homebuyers could get the false impression that a seller is desperate and give a low offer if they keep their property listed during this season
Pro – Being in a home during the cold months means a seller will get to see the heating system in action. Ditto for how well the home is insulated and if there is any issue with draftiness around doors and windows. That is a definite plus.
Con – People have more flexible schedules during holiday season, meaning they can view the house at any time. This can become inconvenient for a seller at this very busy time of year (think parties, family time, gift wrapping, baking, etc) Is it worth the hassle?
A seller can consider taking their property off the market during the holidays. They can discuss with their agent if this is a good strategy. Relisting in the new year could ultimately benefit them. New eyes. Fresh start.
There are points both for and against to contemplate when deciding whether or not to list or keep a property listed during the holiday season. In any scenario, it is always wise to seek the counsel of a trusted real estate professional who can guide them with seasoned advice to make the best choice for their situation.