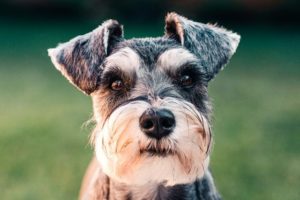 Pet Paradise
Payson is literally a pet lover's dream come true. Not only do we host the world's largest Ponderosa pine forest, replete with a plethora of sticks for throwing, we are also home to a great many humans who are friendly to the four legged friends both living in and visiting Rim Country every day. So much so that visitors with canine companions are viewed as a joy rather than an irritation by most residents of our pet-loving community. Below we have resources listed to help any pet owners as they visit our area.
Dog friendly locations
An excellent resource for dog lovers: www.bringfido.com
Hotels
Majestic Mountain Inn – http://www.majesticmountaininn.com/
Quality Inn – https://www.choicehotels.com/arizona/payson/quality-inn-hotels/az402
Motel 6 (small dogs) – https://www.motel6.com/en/motels.az.payson.4794.html
The Strawberry Inn – https://www.thestrawberryinn.com/
Christopher Creek Lodge – https://christophercreeklodge.com/
In addition, you will find many VRBO, airbnb, and cabin rental owners willing to accept pets with and without pet deposits.
Restaurants – Dog friendly patios
Payson
Macky's Grill – 201 W. Main Street
El Rancho – 200 S. Beeline Hwy
Fargo's Steakhouse – 620 E. Hwy 260
Buffalo Bar & Grill – 311 S. Beeline Hwy
Mike's Fish & Chips – 516 S. Beeline Hwy
Backwoods Bar & Grill – 210 E. Hwy 260
Pine
That Brewery – 3270 N. Hwy 87
Old County Inn – 3502 N. Hwy 87
The Randall House – 3821 N. Hwy 87
Activities
Payson Off-Leash Dog Park – 400 N. McLane Rd. (inside Rumsey Park)
Payson Farmer's Market – Runs every Saturday between Memorial Day and Labor Day from 8am-Noon, 201 W. Main Street. Parking Lot of Sawmill Crossing Theaters.
Rumsey Park – 400 N. McLane Rd
Green Valley Park – 1000 W. Country Club Drive (Main Street turns into this street)
Hiking trails – Link to local trails – https://www.discovergilacounty.com/hiking-payson-ranger-district
Tonto Natural Bridge – 10 Miles north of Payson on Hwy 87. Follow signs from highway.
Payson does have a leash law and appreciates well behaved dogs and owners. Also a word of caution, per Town of Payson ordinance, all athletic fields are off limits to our canine companions. Apart from that, you can be sure to find the Rim Country an accommodating and refreshing retreat for man and beast alike.