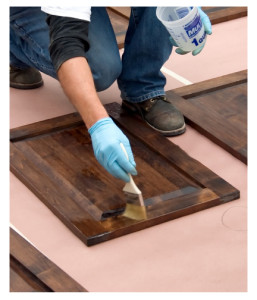 Payson Real Estate – 3 Inexpensive Ways to Increase Your  Home's Appeal to  Buyers
We all know that remodeling your home to sell in the Payson Real Estate market just to make it more appealing to buyers can be very expensive, but what if you could greatly improve your home for under $500 per project. Well, here are three areas you can focus on.
Area #1 – Kitchen & Bath – Remodeling your kitchen and bathrooms can get very pricey. However, a quick face-lift can be more budget friendly. For example, in the kitchen you can choose to replace cabinet knobs, resurface the cabinets, and replace old sink fixtures. In the bath, you can spruce things up by replacing a shower door, give the room a fresh coat of paint, and refurbish the tile. Replacing the sink facets and shower fixtures is another way to brighten this area of your home.
Area #2 – Windows & Doors – You certainly don't need to replace all the doors and windows in your home. However, updating window coverings and replacing old hardware on the doors is an inexpensive spruce up. If you have doors which partition parts of your home, you may consider replacing some of the panels with glass to open up the space. Even a newly painted entry door can be very welcoming to potential buyers.
Area #3 – Flooring – Certainly installing new wood floors throughout the entire house is probably out of your budget but a new area rug can really pull a room together. If you live in an older home you may find an old wooden floor under your carpet just waiting for some tender loving care. If you are so lucky, you can rip up the old carpet, rent a floor sander, and restore the old floor yourself.
So, as you can see, you don't have to do an entire home remodel to make your house more appealing to potential buyers. Just a few little projects can make a big difference in how quickly you house sells.  If you have any questions about selling your home in the Payson real estate market, contact Rory Huff at 928-595-0136