Homes for Sale – Do's and Don'ts for Your Bathroom Remodel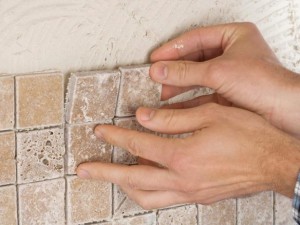 It is always said, "Don't do a major remodel just before selling your home." But how about a bathroom remodel? If you remodel your bathroom, you will typically recoup over 72% of its cost. Buyers love homes for sale which have newly remodeled bathrooms. This makes remodeling your bathroom a wise decision but here are some do's and don'ts to remember.
First the Do's:
Do Assess Your Skill Level – Of course, you may think it may be cost effective to do all the work yourself but in the long run hiring a professional is always best. But perhaps you can handle the new paint job and just need to hire a plumber and someone to do the tile.
Do Pick the Best Fixture Finishes – It is very easy for finishes to go "out of style" so it's best to choose inexpensive fixtures if you are going for a trendy look or neutral if you want a timeless look.
Do Maximize Storage – A home can never have too much storage space so try to plan in extra storage into your bathroom remodeling plan. Think about built in wall shelving to put towels, sheets, and extra toiletry items along with cleaning supplies.
Now the Don'ts…
Don't Move the Plumbing – If you get into moving the plumbing and ventilation in your bathroom it can become a costly affair. It's best to plan your remodel around your existing plumbing fixtures.
Don't Forget the Design Plan – And speaking of plan, it's important to not skip the design plan when starting your remodel. The layout and function of the bathroom can vary depending whether it's a guest, master, or kid's bathroom. For instance, guests may appreciate extra shelving to store their items while visiting and a double sink in a kid's bathroom may help getting ready in the morning quicker and easier.
So you will want to remember this Do's and Don'ts when doing your next bathroom remodel. And if you have any questions about selling your home in the Payson real estate market, contact Rory Huff at 928-595-0136