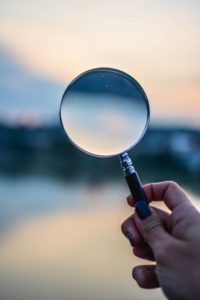 A home is the biggest investment a family makes in their life. A Home Inspection can reveal many things but the home buyer will want to take the time to investigate certain areas to be sure the purchase is a good fit. Here are a few areas to pay close attention to:
The Bathroom
Check the water pressure and give the toilet a flush. (First, you'll want to make sure the water on the property is turned on if the house is vacant-sometimes it gets turned off.)
The Closets
Investigate and take a close look to assess how much storage space there is. Does it fit your family's needs?
The Attic and Basement
Is there water damage, rodent droppings, mold? Or are these areas clean and well kept.
Odors
 Trust your nose. Off odors will only intensify once you live in a space.
The Neighbors
Meet the neighbors and get a read on the neighborhood by directly asking around people who live in the area.
Permits and easements
Check out previous permits for compliance. Looking to add on or renovate? Check for easements.
Questions
See something concerning? Don't panic. The first step is: Ask.
All of these things are guidelines to help navigate the journey of home buying. While a red flag or two may pop up during a home search, your realtor can help you assess how serious or harmless the red flag may be in the process to determine whether to proceed. Remember we are always here to help.