With public activities being more and more restricted with each passing day, camping might be out of the realm of possibility for the foreseeable future, but we are putting this information out in an abundance of hope, knowing the fog of this difficult season for our world will eventually lift, and adventure awaits when it does.
The Rim Country is some of the most beautiful camping in the nation. Home to the world's largest Ponderosa Pine forest, we boast clean, clear skies, rivers and lakes for fishing, swimming, and boating, waterfalls, hiking trails, and mountains for rock-climbing and repelling. We have amenities to accommodate however your family prefers to camp.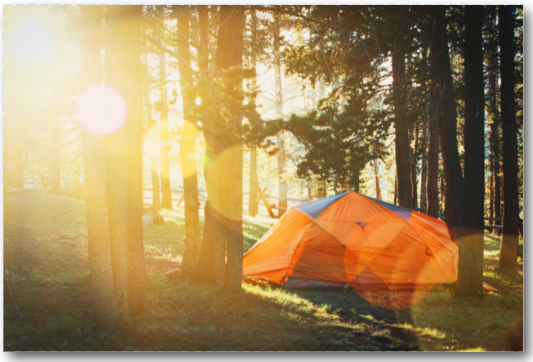 An amazing photographic journey and thorough overview of the Rim Country outdoors can be seen at  https://www.territorysupply.com/mogollon-rim-guide
There are more than 60 places available to the public for camping. Fees may have recently increased, so be sure to check the links, or call for updated fee schedules. Some permits must be purchased up to 6 months in advance. Whether you prefer tent, RV, or cabin sites, these websites are helpful resources to plan your next camping trip.
https://www.go-arizona.com/Payson/Camping/
https://paysonrimcountry.com/camping/
https://www.discovergilacounty.com/camping-payson-ranger-district
https://forestcamping.com/dow/southwst/tont.htm
As always, when planning a camping trip remember the cardinal rules:
Keep our forests clean. Pack out what you pack in.
Drown any fires and stir until DEAD OUT. As our good friend Smoky says, "Only YOU can prevent forest fires."
Avoid hiking alone. Make sure someone always knows your itinerary and expected return date.
No matter the season, stay hydrated and pack ample water and food.
Have an emergency kit equipped for all weather. Include blankets, first aid kit, shovel, and tactical knife.
Hopefully, the thought of sunnier outdoor days will brighten the ones immediately in front of us.