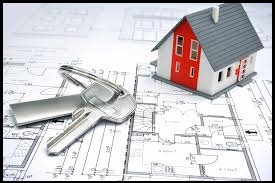 A lot of people are looking into real estate, investing with one eye on the practicalities of it and another on the potential fortunes to be made. Although it is possible for you to get-rich-quick through real estate investments, the reality is most investments are long-term projects. The good news is they can bring significant returns for those who can exercise a little patience.
Like most real estate topics, there is a lot to learn. Don't feel overwhelmed! Today, we'll highlight some important aspects when making real estate purchases.
1% Rule
Because it is not common to have the capital to buy a property outright, renting out an investment property is an attractive option. The 1% rule is your gauge to determine the viability of renting a house out. Simply put, you want to ensure that you make 1% per month in rent of the total price of the property.
For example, if you are purchasing a property at $200,000 you would want to rent it for $2,000 a month to be worth your while. 1% per month will generally cover possible expenses the house could cause you within a year's time. Of course, nothing is perfect. There are always the chances of unforeseen costs, but employing the 1% rule is usually a safe bet.
Know Your Locations
As with all aspects of real estate, location is crucial. It is one of the most obvious things that affects property and house prices, but not the only one. Some properties in higher-priced areas can be more affordable due to the age or condition of the house, and therefore are also great, potential investments. With a little fixing up, you can save some money and increase the value of your investment.
Set Real Goals
The term "real" here doesn't mean you have to lower your standards, it just infers that you need to understand your own expectations. What is your reason for buying an investment property? What do you hope to get from it? What kind of ROI are you aiming for?
A clear understanding of your goals will better prepare you for every part of purchasing an investment property. Answer the above questions now and save
yourself time and money later.
Fixer Uppers
While it can be risky to buy a property that you know needs repairs, if you are handy you can save a lot of money on your initial purchase and increase its future value if you do a lot of your own repairs.
This needs to be taken
with a word of caution, however. Don't get yourself into damage that is beyond your ability to fix. If all repairs cannot be completed alone and with minimal time, you could end up spending a lot more for repairs without ending up with a property that has a value worth the investment.
Market
In addition to being an investor, it helps to exercise some marketing muscle when investing in property. There are several marketing techniques and strategies that you can utilize to woo potential real estate buyers and sellers.
Social media is always an effective means to market anything, and real estate is no exception. If you are trying to sell or rent out a property, let everyone know about it on Facebook and other social media sites you use.
If you don't like marketing yourself, there are plenty of places to hire marketers to give your property the exposure it needs. And if you want to save some cash and market yourself, here are a few points to remember:
Take or get professional-looking photos of the property and house
Write an attractive description of the property and post it online with the essential details
Encourage communication and include your contact details
Happy Investing…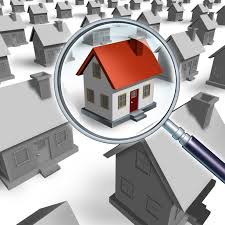 The final word of advice here is to team up with a real estate agent you trust. They can guide many of the points listed above and offer helpful advice to maximize your real estate investing journey.